2023 CrimSL Graduate Student Conference
When and Where
Friday, September 22, 2023 9:00 am

to

Saturday, September 23, 2023 5:00 pm
14 Queen's Park Crescent West, Toronto, ON M5S 3K9
Speakers
Dr. Nicole M. Myers
Dr. Philip Goodman
Dr. Julius Haag
Description
The Centre for Criminology and Sociolegal Studies, at the University of Toronto, invites graduate students from across the country to attend the 2023 Graduate Student Conference on September 22 – 23, 2023. This year's theme is Legal Contradictions: Identifying Iterations of Us versus Them. The purpose of the conference is to shed a unique light on the letter of the law, engage in conversations about coercive powers of exclusion, and consider the tensions and conflicting messages that exist within our adversarial criminal justice system. The conference is meant to provide attendees with new analytical insights on the contradictions inherent and implied, in both formal and informal laws and customs, as understood from criminological, legal, and sociolegal perspectives. The theme is also centered on the disparate impact that legal, pseudo-legal, and informal practices have on racial, ethnic, and political groups, and which ultimately create 'us versus them' dichotomies.
Topics include, but are not limited to:
How does 'violence,' broadly construed, both uphold and undermine a democratic society?

How does the use of 'violence,' broadly construed, entrench the practice of othering?

What is the relationship between othering and colonialism? How is othering informed by colonialism?

The politics of resistance and belonging

Consider policing, sousveillance, and surveillance strategies that are deployed in carceral and/or non-carceral settings (i.e., among private citizens in society).

Punishment in the absence of a formal conviction: pretrial detention; the bail system; the presumption of innocence and the prevalence of guilty pleas; wrongful convictions; the treatment of inmates within the correctional system; etc.

The reverberating effects and collective impact of incarceration. For example, consider the ways in which families are treated and (in)formally punished by the criminal justice system despite being both factually and legally innocent.

Conceptions of risk, risk aversion, actuarial justice, and management/managerialism within the criminal justice system.

(The functions of) race and racism in the criminal justice system.

Political violence and repression. 

Download the Call for Abstracts for Legal Contradictions (PDF).(now closed)

Download the Conference poster for Legal Contradictions (PDF).
Conference Schedule

Official Conference Schedule.pdf
Keynote Speaker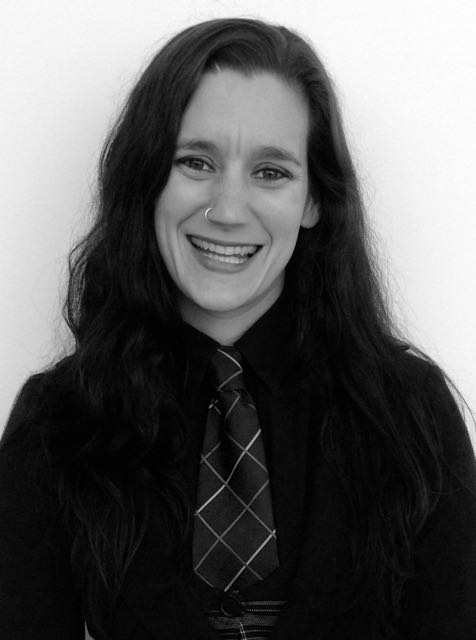 Dr. Nicole M. Myers is Associate Professor of Criminology in the Department of Sociology at Queen's University in Kingston, Ontario. She has been studying issues around bail and pre-trial detention for almost two decades. Her work focuses on the bail process, sureties and conditions of release, court culture, organizational risk avoidance, the criminalization of non-criminal behaviour, the administration of justice and criminal law policy. Using a mixed methodological approach, she has conducted over 300 days of bail court observation, reviewed over 500 completed criminal case files and conducted hundreds of in-depth interviews with criminal justice professionals, people who have experiences with pre-trial detention and people who have acted as a surety for someone. She has published numerous peer-reviewed academic papers about bail in Canada, prepared reports about bail together with the Canadian Civil Liberties Association and Legal Aid Ontario and has presented her research at national and international conferences.  She is the Court Node co-lead on a SSHRC Partnership Grant " Intersecting Institutions of Criminal Justice and Injustice" led by Dr. Sandra Bucerius at the University of Alberta.  Her work has been cited by the Supreme Court of Canada in R. v. Zora, 2020, R. v. Myers, 2019, R. v. Penunsi, 2019 and R. v. Antic 2017.
Fireside Chat
The fireside chat will take place from 1:00 p.m. to 3:00 pm on Saturday, September 23, 2023, and will be moderated by Dr. Philip Goodman. At this event, graduate student presenters and conference attendees will listen to and learn from scholars in the field of criminology and sociolegal studies as they discuss important matters on legal contradictions and criminal injustice. From 1:00 p.m. to 2:15 p.m., we will hear insights from our speakers. From 2:15 p.m. to 3:00 p.m., presenters and attendees will be invited to ask the speakers questions related to our conference theme.
We are excited to have our Keynote Speaker, Dr. Nicole M. Myers, and Dr. Julius Haag join us for this event! See you there.
 
Fireside Chat Panel
(Moderator) Philip Goodman is an Associate Professor of Sociology at the University of Toronto and Department Chair at the University of Toronto Mississauga. His research uses prisons and punishment—and crime and law, more generally—as lenses to understand inequality, penal politics, and the micro-dynamics of everyday life. This scholarship has been published in a variety of journals including the American Journal of Sociology, British Journal of Criminology, Canadian Review of Sociology, Law & Social Inquiry, Social Problems, and Theoretical Criminology.

(Panelist) Julius Haag is an Assistant Professor, Teaching Stream in the Department of Sociology at the University of Toronto Mississauga. His areas of interest include policing, youth justice, racialization, ethnicity, criminalization, and teaching and learning. His research draws on urban sociology, critical race theory, and cultural criminology to explore the individual and community-level impacts of policing and criminalization on young people from racialized and marginalized backgrounds, with a focus on young people from the Afro-Caribbean community.
 
Conference Location
Centre for Criminology & Sociolegal Studies, University of Toronto
Canadiana Gallery
14 Queen's Park Crescent West, Toronto, Ontario, M5S 3K9
Please note:
This year's conference will be held in person and registration is required for all attendees via Eventbrite. Registration is now closed. While we warmly invite graduate students from across the country to attend the conference, presenters and all conference attendees are responsible for making their own travel and lodging arrangements. If you would like assistance with locating accommodation close to the conference, please contact the Committee using the contact details at the end of this document.
Submission Guidelines
Abstract submission are now closed.
Thank you for your interest in the conference.
We look forward to receiving your submission, and hope to see you in September.
Best regards,
The 2023 CrimSL Graduate Student Conference Committee,
Centre for Criminology & Sociolegal Studies,
University of Toronto
Contact: crimslsgradconference@gmail.com
Web: https://uoft.me/9iu
---
About the 2023 CrimSL Graduate Student Conference Committee
This year's conference is organized by second-year PhD students of the Centre for Criminology and Sociolegal Studies at the University of Toronto. The committee members are Sara Ali, Camille Hazzard, Joana Jabson, and Jeffrey Wong.
Sara Ali's research interests include human rights; diversity, equity, and inclusion; and transformative justice.
Camille Hazzard's research interests include dataveillance, surveillance, and the commodification of data; how humans interact with smart technologies, and the social-psychological, socio-economic, and legal implications of technology use; and how human behaviour is regulated (and influenced by technology) in carceral and non-carceral contexts.
Joana Jabson's research interests focus on displacement, violence, gentrification, incarceration, and public policy. Joana has been working for the Ontario Ministry of the Solicitor General for more than five years where she developed a keen interest in understanding gentrification, punishment, crime, and public policy. She aims to understand the intersection of gentrification, crime, recidivism, and housing in her PhD studies.
Jeffrey Wong is interested in the relationship between religiosity, offending, and protest policing practices. He would also like to explore the intersection between criminology and theology in the public sphere.
Sara, Camille, Joana, and Jeffrey look forward to meeting and learning from you this September!
Sponsors
CrimSL 2023 Graduate Student Conference Organizing Committee,University of Toronto Centre for Criminology and Sociolegal Studies
Map
14 Queen's Park Crescent West, Toronto, ON M5S 3K9
Categories