Celebrate summer learning by challenging yourself with a good book! Enjoy CrimSL's picks for your 2023 summer reading list, featuring recently published works by members of the CrimSL community.
All picks are available from U of T Libraries.
---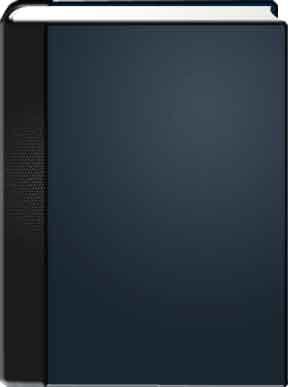 The Judicial System of Russia by Kathryn Hendley and CrimSL Professor Emeritus Peter H. Solomon, Jr., is forthcoming on June 29, 2023 by Oxford University Press.
The Judicial System of Russia paints a portrait of the courts of the Russian Federation under Putin, how they work in practice, and what shapes the behaviour of its judges and the other key players. Taking a socio-legal approach, it stresses the dual nature of the judicial system, where ordinary cases are, for the most part, handled fairly but where cases of interest to powerful persons are subject to influence—a common situation in authoritarian states. The book covers both the Constitutional Amendments of 2020 and developments relating to the first months of the 2022 war in Ukraine. ... It is a must-read for academics, practitioners, and all those with an interest in comparative courts and Russia's judicial system. - excerpted from publisher's description.
The book is part of the series "Judicial Systems of the World" edited by David S. Law and Bryant Garth.
---
"Porous Penality and the Myth of Liberal Punishment: Lessons from South Africa" by CrimSL cross-appointed Professor Gail Super is published in The British Journal of Criminology, May 31, 2023. 
"Drawing on Walter Benjamin, this paper discusses the relationships between law, violence, and punishment. The main argument I make is that state punishment is BOTH a violent and logically contradictory practice and that the state's legal right to punish often spills over into extralegal penal violence, perpetrated by a range of actors against the racialized poor. I use the term penal violence to refer to all forms of violence which are aimed at enforcing law or punishing a perceived transgression of law or norms. The paper focuses on the infliction of penal violence in South Africa on/in three different scales and jurisdictions: Makwanyane and violence in prisons; police and prosecutorial violence; and extralegal civilian violence."
---
CrimSL Professor Kamari Maxine Clarke contributed the preface to Cultural Expertise, Law and Rights: A Comprehensive Guide, edited by Livia Holden. The book was published May 18, 2023, by Routledge, and the Open Access version at www.taylorfrancis.com has been made available under a Creative Commons Attribution-Non Commercial-No Derivatives 4.0 license.
"Cultural Expertise, Law, and Rights introduces readers to the theory and practice of cultural expertise in the resolution of conflicts and the claim of rights in diverse societies. Combining theory and case studies of the use of cultural expertise in real situations, and in a great variety of fields, this is the first book to offer a comprehensive examination of the field of cultural expertise: its intellectual orientations, practical applications and ethical implications. This book engages an extensive and interdisciplinary variety of topics – ranging from race, language, sexuality, Indigenous rights and women's rights to immigration and asylum laws, international commercial arbitration and criminal law. It also offers a truly global perspective covering cultural expertise in Africa, Asia, Australia, Europe, Latin America, the Middle East and North America. Finally, the book offers theoretical and practical guidance for the ethical use of cultural expert knowledge" - excerpted from publisher's abstract.
---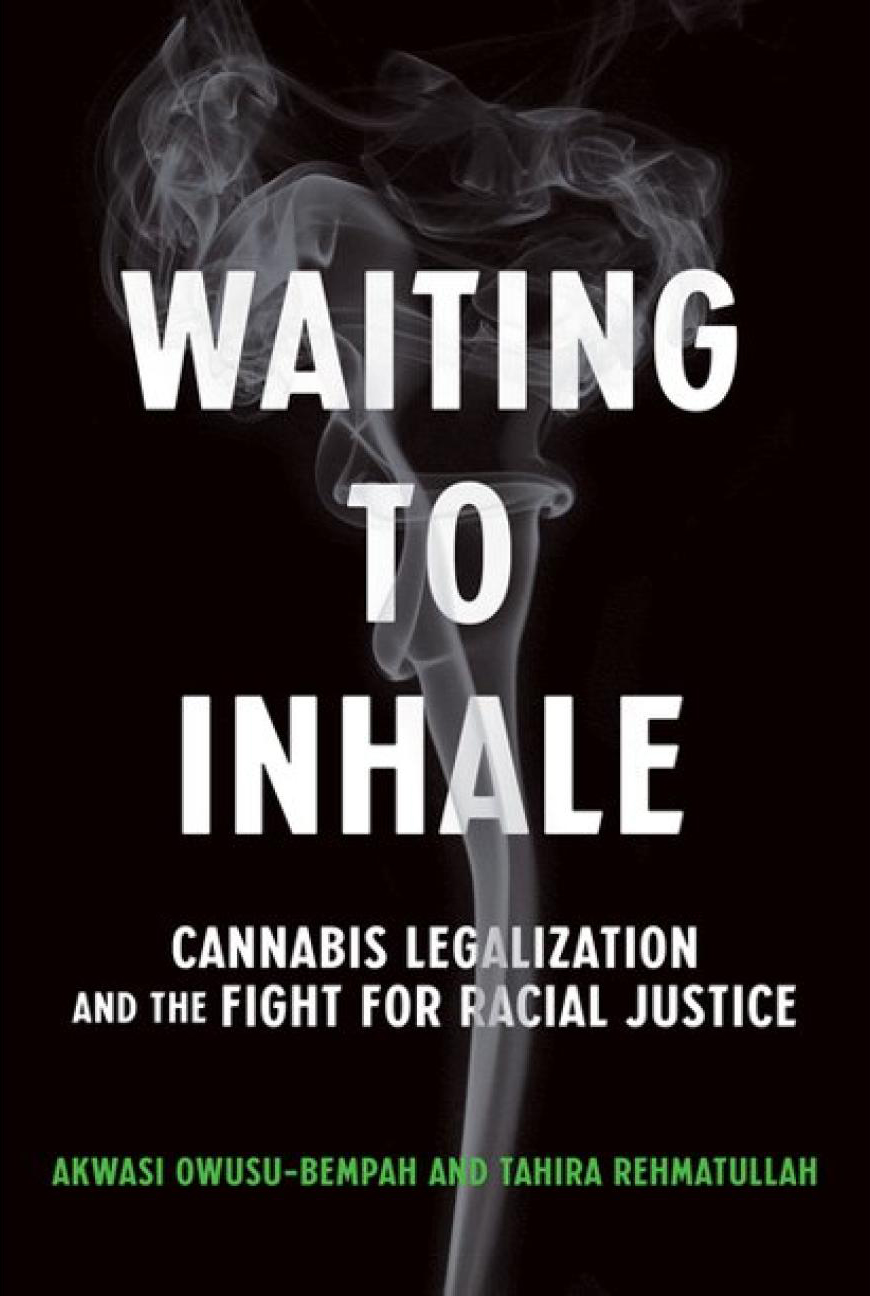 Waiting to Inhale: Cannabis Legalization and the Fight for Racial Justice by CrimSL cross-appointed Professor Akwasi Owusu-Bempah and Tahira Rehmatullah was published by the MIT Press, April 11, 2023.
The roots of a racial reckoning through the lens of cannabis.
---
CrimSL Professor Ayobami Laniyonu co-authored "Effect of racial misclassification in police data on estimates of racial disparities*," published March 22, 2023, in Criminology.
"Research on race and policing increasingly draws upon data collected by police officers to estimate racial disparities in police contact. Many of these data sets, however, rely on officer perception of a stopped person's race, which may be inconsistent with how those individuals self‐identify. Furthermore, researchers frequently benchmark contact data where race is perceived by police officers against census and survey data where race is self‐identified. We argue that discordance between how individuals self‐identify and how they are classified by officers can bias estimates of racial disparities." - excerpted from abstract.
---
"Access to information research in the digital era" by CrimSL PhD candidates Alex Luscombe and Jamie Duncan was published in Canadian Public Administration in March 2023.
"In the four decades since Canada's Access to Information Act (1983) came into force, the massive proliferation of digital technologies has prompted significant transformations in theoperations of modern governments. The impacts of this digital era on access to information (ATI) research in Canada—by which we mean both research on ATI law (and its administration) as well as research using ATI law (to generate data)—have not received the scholarly attention they deserve." - excerpted from abstract.
---
"Security Labor and State Suppression of Police Worker Politics" by CrimSL Professor Beatrice Jauregui was published as Chapter 15 in Internal Security in India: Violence, Order, and the State, Amit Ahuja (ed.), Devesh Kapur (ed.), February 2023.
"This chapter conceives police constables in India as security laborers who suffer exceptionally poor living and working conditions with few viable avenues to critique or transform those conditions. Drawing on ethnographic and historical data sources, I demonstrate how the everyday experiences of insecurity by police personnel themselves work to reproduce insecurity among the public at large. This structure of relations is rooted in colonial forms of knowledge and administration that figure rank-and-file police as expendable "security laborers" and reflect broader forms of structural violence and social inequality. Analyzing how the Indian state has continuously suppressed attempts by police to unionize or find other avenues for voicing labor concerns, the chapter concludes by suggesting that fundamental changes in relational structures may realize substantive improvements in police practice and effectiveness, which in turn could enhance both "internal security" and social justice in the world's most populous democracy." - Abstract.
---
CrimSL Phd candidate Jamie Duncan speaks out in Amnesty International Canada's Rights Back At You podcast in an episode about border technology, "Access Denied - Tech at the Border," February 22, 2023.
Borders have long been sites of colonial enforcement about who can come and go and how Indigenous peoples are treated. Canada is no exception. Increasingly, governments look to technology to make potentially life-or-death decisions about whether a person fleeing danger should be allowed to cross a border. What happens when that technology reinforces bias and makes unreliable choices?
---
Out of the shadows: A proposal for the regularization of migrants without status in Canada, CERC Migration Policy Brief 12, by Naomi Alboim, CrimSL Director Audrey Macklin, and Anna Triandafyllidou. Published February 2023, by the Canada Excellence Research Chair in Migration and Integration (CERC Migration).
"The Prime Minister of Canada has directed the Minister of Immigration, Refugees and Citizenship Canada (IRCC) to "build on existing pilot programs to further explore ways of regularizing status for undocumented workers who are contributing to Canadian communities." This policy brief presents a two-pronged policy proposal and possible instruments to fulfill this obligation." - excerpted from Executive Summary.
---
"Punishing the Non-convicted Through Disclosure of Police Records," co-authored by CrimSL cross-appointed Professor Paula Maurutto and Professor Kelly Hannah-Moffat, was published in The British Journal of Criminology, February 18, 2023. 
The article examines how the release of non-conviction records in criminal background checks is raising critical legal questions related to risk and presumption of innocence.
---
"Race, Gender, and Risk Assessments in Canadian Federal Prison," co-authored by CrimSL Professor Ayobami Laniyonu, was published in Race and Justice, February 7, 2023.
"In Canada, all federally incarcerated individuals are required to complete a number of actuarial risk assessments upon entering prison which influence the security level in which they are housed, opportunities to participate in rehabilitative services while incarcerated, and prospects for parole. While proponents of actuarial risk assessments—which make algorithmic decisions based on objective inputs—argue that such tools can reduce the influence of racial and gender bias in carceral decision making, others argue that they may perpetuate or exacerbate racial and gender inequality. The extent to which racial and gender disparities exist in the outcomes of the actuarial risk assessments used in federal Canadian prisons is largely unknown. Using newly available data, we characterize racial and gender disparities in the outcomes of actuarial risk assessments used in Canadian prisons and their relationship to outcomes. We find significant racial differences in risk assessment scores that leave Black and Indigenous Canadians worse off than their white counterparts, important differences for all racial groups in the treatment of women, and evidence suggestive of racial bias in parole and housing decisions." - Abstract.
---
"Anti-Muslim Surveillance: Canadian Muslim's Experiences with CSIS," co-authored by CrimSL cross-appointed Professor Paula Maurutto, was published in Sociology of Race and Ethnic Studies, February 2, 2023.
The article examines how CSIS targets Canadian Muslims for mass surveillance and raises the importance of addressing institutional Islamophobia. A summary of findings was published in The Conversation. 
---
CrimSL Professor Beatrice Jauregui contributed "Police ethnography, extraction, and abolition," Chapter 22 of Routledge International Handbook of Police Ethnography, Jenny Fleming and Sarah Charman (eds). Published January 31, 2023 by Routledge.
"This Handbook . . . offers an original and international contribution to the field of police studies and research methods, providing a comprehensive and overarching guide to police ethnography. We see the previous classics in every page and still note the influence of the early ethnographers. At the same time, we see the innovative breadth and diversity of these narratives. The aim of this Handbook is to highlight the mosaic that is police ethnography at a point in time and note with pleasure its contribution to the field once more. Ethnography may be messy, difficult, and at times uncooperative, but its results offer a unique insight into the perspectives of people and organisations that can hide in plain sight.
"An accessible and compelling read, this Handbook will provide a sound and essential reference source for academics, researchers, students, and practitioners engaged in police and criminal justice studies." - excerpted from publisher's description.
---
CrimSL Professor Kamari Maxine Clarke and Deborah Thomas wrote "Can Anthropology Be Decolonized?," published January 24, 2023 in Sapiens, an editorially independent anthropology magazine of the Wenner-Gren Foundation and University of Chicago Press.
"Special series that explores how anthropologists are attempting to reconceptualize the discipline so that it might generate more radically inclusive and just possibilities for human life." - edited excerpt from article.
---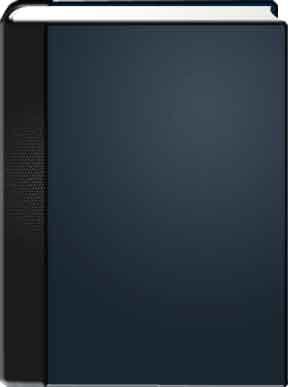 CrimSL PhD student Daniel Konikoff (supervisor: Professor Beatrice Jauregui) co-authored the journal article "When Prisoners' "Right to Die" Goes Online: A Case-Study of Legal and Penal Sensibilities" published in the Canadian Journal of Law and Society / La Revue Canadienne Droit et Société in December 2022.
"Prisoners in Canadian federal penitentiaries can obtain medical assistance in dying (MAiD). This raises questions about the nature and legitimacy of pain and death in incarceration. The authors analyze responses to a Canadian Broadcasting Corporation online news article discussing the provision of MAiD to prisoners." - excerpted from abstract.
The article was published by Cambridge University Press on behalf of the Canadian Law and Society Association, open access, June 21, 2022. 
---
Comparative Criminology: International and Cross-Regional Variations was published by Theoretical Criminology as a Special Issue co-edited by Anne-Marie Singh and CrimSL Professor Matthew Light in November 2022. 
The issue includes "Private security and national security: The case of Estonia" by Matthew Light, Anne-Marie Singh, and Josh Gold.
"This Special Issue highlights the value of the comparative case study method for theory-building and refinement in criminology. Early figures in criminology, including those in the Chicago School, were aware of the importance of scope and applicability, which refer to the temporal, geographic, or other contextual boundaries of a theory, yet the field as a whole has not always given these issues due attention. While the discipline already deploys comparisons, the contributions in our collection showcase how a more structured and deliberate use of a comparative case study approach engages issues of context, scope and applicability of criminological theory including recent discussions about Anglocentrism and the Global North/South divide."
---
Phantom pains: The effect of police killings of Black Americans on Black British attitudes by CrimSL Professor Ayobami Laniyonu was published October 10, 2022, by Cambridge University Press in British Journal of Political Science, Volume 52, Issue 4, Pages 1651-1667. 
"What effect does black politics in the United States have on the attitudes of black citizens in other national contexts? Literature on the black diaspora and transnationalism has characterized cultural and political linkages between black communities in North America, the Caribbean, and Europe, especially during the mid-20th century. In this article, I exploit random timing in the administration of a public attitudes survey to demonstrate that such linkages persist and that the police killing of Eric Garner in 2014 negatively affected black Londoners' attitudes toward the Metropolitan Police. Notably, I find the effect was largely concentrated among black Londoners: estimates of an effect on white and South Asian Londoners were small and largely insignificant. The evidence presented here demonstrates that racial violence in the United States can affect racial politics in other national contexts and helps frame the emergence of Black Lives Matter chapters and protests beyond the United States." - Abstract.
---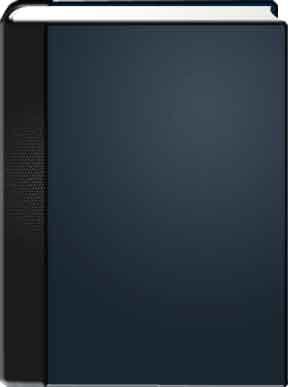 "Revisiting Judicial Reform in Russia," by CrimSL Professor Emeritus Peter H. Solomon, Jr., appears in the journal Demokratizatsiya: The Journal of Post-Soviet Democratization, 30:4 (Fall, 2022).
Solomon asks, "What is the state of the courts in Russia as of late 2022—after 30 years of post-Soviet existence? How might the war in Ukraine affect the prospects for the continuation of judicial reform in the years to come?"
---
CrimSL Professor Kamari Maxine Clarke and Ayodele Akenroye co-authored "Deconstructing the Complexities of Violence: Uganda and the Case Against Dominic Ongwen," Chapter 3 in Narratives of Mass Atrocity: Victims and Perpetrators in the Aftermath, published September 2022 by Cambridge University Press.
"Akenroye and Clarke discuss the difficulties of fitting the moral ambiguities of violent conflict into the neat victim/perpetrator binaries of international criminal law. At center stage in this chapter is a discussion of the trial of Dominic Ongwen in the International Criminal Court in The Hague. The trial centered on the culpability of a man whose horrific acts of violence in the Ugandan civil war of the early 2000s led the ICC to issue 70 counts of war crimes and crimes against humanity against him. The ambiguities of the case and the reference point of the trial's arguments center on Ongwen's recruitment as a child soldier under the notorious Lord's Resistance Army headman, Joseph Kony. At what point does a child's transition into adulthood change the conditions of their responsibility for crime? At what point is a child soldier expected to repudiate his or her superiors and escape the scene of atrocity? And if repudiation and escape are called for in this and other cases of this kind, how might this example extend to other forms of aberrant socialization, the "brainwashing," for example, that can lead an entire nation to accept and act on ideas of the inhumanity and need to eliminate a national minority?" - Chapter summary.
---
CrimSL Professor Kamari Maxine Clarke's essay The Geopolitics of Black Bones that Matter was published as part of a "Vital Topics Forum on Geopolitical Lives" by American Anthropologist, August 4, 2022.
"In this short reflection, I explore the geopolitics of Black bones, arguing that racialized constructions of Blackness as placeless—as without history, family, human value, or connection to place—have informed and continue to inform the academy's approach to "scientific" knowledge. This piece frames geopolitics as the domain in which place and politics come to be embodied and lived as race and Blackness. Tracing the geopolitical distancing techniques that turn Black bones into objects of anthropological knowledge, I show how geopolitical formations make racial ontologies. In doing so, I advocate for an approach to geopolitics that highlights how race is produced and reproduced at multiple scales through geopolitical mechanisms ranging from US empire and state violence to the discipline of anthropology." - excerpted from article.
---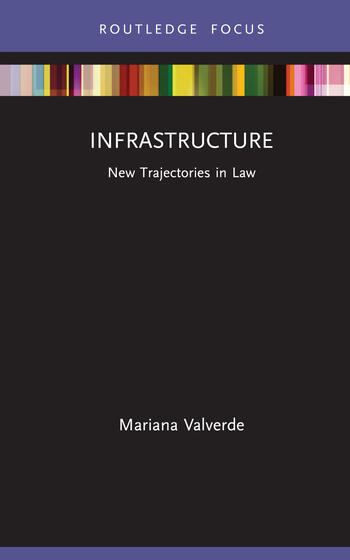 Infrastructure: New Trajectories in Law by CrimSL Professor Mariana Valverde provides an overview and assessment of infrastructure's legal and governance underpinnings. Published July 8, 2022 by Routledge in their series New Trajectories in Law. 
---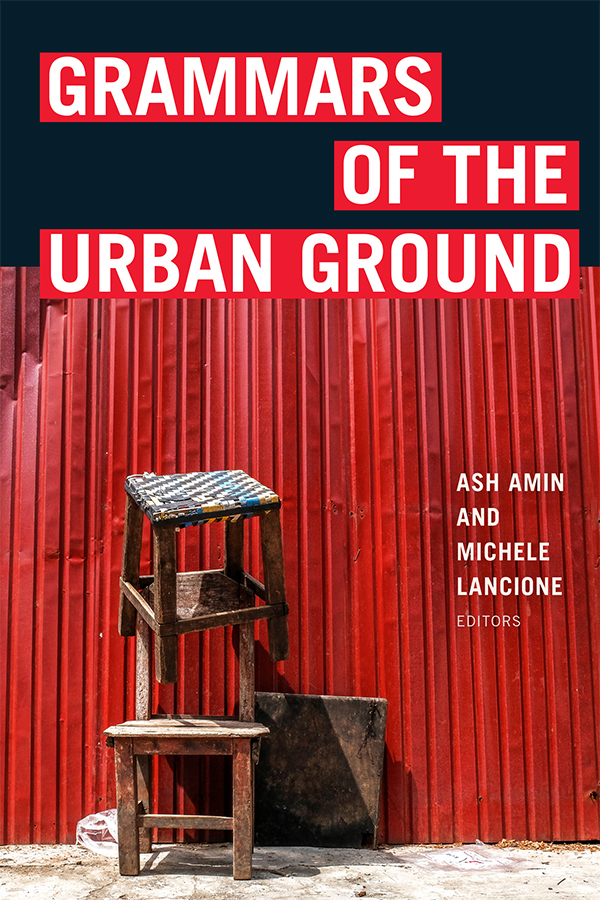 Grammars of the Urban Ground, edited by Ash Amin and Michele Lancione, centres on "develop[ing] a new conceptual framework and vocabulary for capturing the complex, ever-shifting, and interactive processes that shape contemporary cities." 
The book features contributions from many authors, including "Urban Legal Forms and Practices of Citizenship" from CrimSL Professor Mariana Valverde. The chapter delves into "how legal mechanisms actually work ... to shape urban experiences" looking specifically at contracts, restrictive covenants, urban park bylaws, and technical standards.
Grammars of the Urban Ground was published by Duke University Press in 2022 and is freely available in an open access edition made possible by a generous contribution from the British Academy.
---
"Police worker politics in India, Brasil, and beyond" by CrimSL Professor Beatrice Jauregui was published 09 May 2022 in Policing and Society: An International Journal of Research and Policy, Volume 32, 2022 - Issue 3: Comparative Policing Review - 1 / Policing and Society, Taylor and Francis Online. 
"This article conceives a new conceptual framework of 'police worker politics' (PWP) as a means to inspire critical research on how the political significance and legitimacy of police configure concepts and practices of democratic governance." - Excerpted from abstract.
---
"Rendering the Absent Visible: Victimhood and the Irreconcilability of Violence" by CrimSL Professor Kamari Maxine Clarke was published in the Journal of the Royal Anthropological Institute Special Issue 28 (S1), May 2, 2022.
"Contemporary justice-making processes often focus on reconciliation or legal retribution, but not on the complexity of victimhood beyond individual subjectivity or refusals of state propositions for social repair. In Colombia, where drug cartels and state-sponsored violence had terrorized the population for over fifty years, it was not forgiveness and acceptance that punctuated the turn of the twenty-first century, but the refusal to reconcile with the state's duplicity regarding the disappearance and death of thousands. This essay illustrates how irreconciliation as an affective sentiment is taking shape in Colombia through forms of reattribution that take the form of victim visibilizations. In analysing the strategic use of victim visibilizations as a refusal of state accountability, their expansion of the notion of victimhood, and their politics of irreconciliation, I show how even with the state's remorse-driven discourses, the public's understanding that political, judicial, and social accountability was not possible and pushed them to chart new strategies for disclosure and healing." - Abstract.
---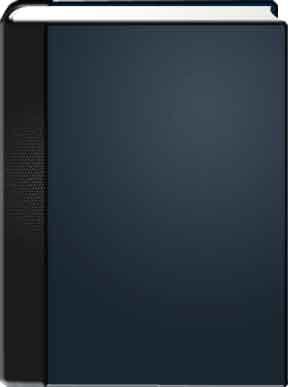 CrimSL Professor Emeritus Peter H. Solomon, Jr., contributed Chapter 10, "Applied Sovietology: Refugee Claims from the Post-Soviet Space," to The Postcommunist World In the Twenty-First Century:  How the Past Informs the Present, Linda Cook and Barbara Chotiner, eds. Lexington Books, 2022.  
The author, an expert in Soviet and post-Soviet law, recounts his experience authoring many dozens of expert statements for refugee claims and other court cases involving  people from the Soviet Union and post-Soviet states. Over the past thirty years he has contributed critical knowledge about the nature of criminal records, the use of law for hostile takeovers of firms, and the manufacture of criminal prosecutions for various purposes in these states. Human rights issues including citizenship and residency laws, police responses to domestic and racial violence, discrimination, and police misconduct have been prominent in his work. Resolution of cases often required reading of local press to form careful assessments of conditions affecting claimants, and well-informed judgments about likely futures. The author reflects on his contribution of nuanced understandings that few of the judges or decision-makers had in their intellectual baggage, and the essential role of his academic training to effective performance of this critical work.
---
"Lawfare and Security Labor: Subjectification and Subjugation of Police Workers in India" by CrimSL Professor Beatrice Jauregui was published in Law & Social Inquiry, Volume 47, Issue 2, May 2022, pp. 420 - 448.
"What labor rights do police workers have? How are they legally delimited? This article addresses these questions through a case study of government responses to attempts by police constables in post/colonial South Asia to express job-related grievances and establish employee unions." - Excerpted from abstract.
Published online by Cambridge University Press on behalf of American Bar Foundation.
---
"New frontiers in international human rights: Actionable nonactionables and the (non)performance of perpetual becoming" by CrimSL Professor Kamari Maxine Clarke was published in the Journal of Human Rights. 21(2): 141-157, April 29, 2022.
"This article explores the emergence of various international justice narratives that operate as legal nonperformatives, making the law and law making seem liberatory. It shows that the ratification of a treaty may not qualify as a form of state expression or a speech act advocating human rights. Instead, it can be interpreted through semiotics as sending a signal about a stance. By examining this proleptic space, we can begin to make sense of what we cannot yet see, and perhaps begin to forecast whether the core tenets of international human rights will soon be reinvented or merely perpetuated." - abstract.
 
---
Canadian judicial reform expert, CrimSL Professor Emeritus Peter H. Solomon, Jr., talks to Marta Dyczok about the successes & challenges of legal reform in Ukraine in "Ukraine Calling: A Kaleidoscope from Hromadske Radio 2016-2019," edited by Marta Dyczok (Ibidem Press, 2021) in the chapter "Who Judges the Judges? Peter Solomon on Successes and Challenges of Legal Reform in Ukraine."
"This book is like a time capsule containing a selection of interviews that aired on Hromadske Radio's Ukraine Calling show. They capture what people were thinking during a critical time in the country's history, from the July 2016 NATO Summit through to Volodymyr Zelenskyy's 2019 landslide election victories." - Excerpted from publisher's description.
The original podcast and transcript of Solomon's interview, the contents of which were printed in the book, were posted online by Ukraine Calling / Hromadske Radio at "Who judges the judges? Peter Solomon on Successes & Challenges of Legal Reform in Ukraine" on May 27, 2017.
Categories