Congratulations to Ikran Jama, who is one of eleven Canadians to receive a Rhodes Scholarship to study at the University of Oxford next year.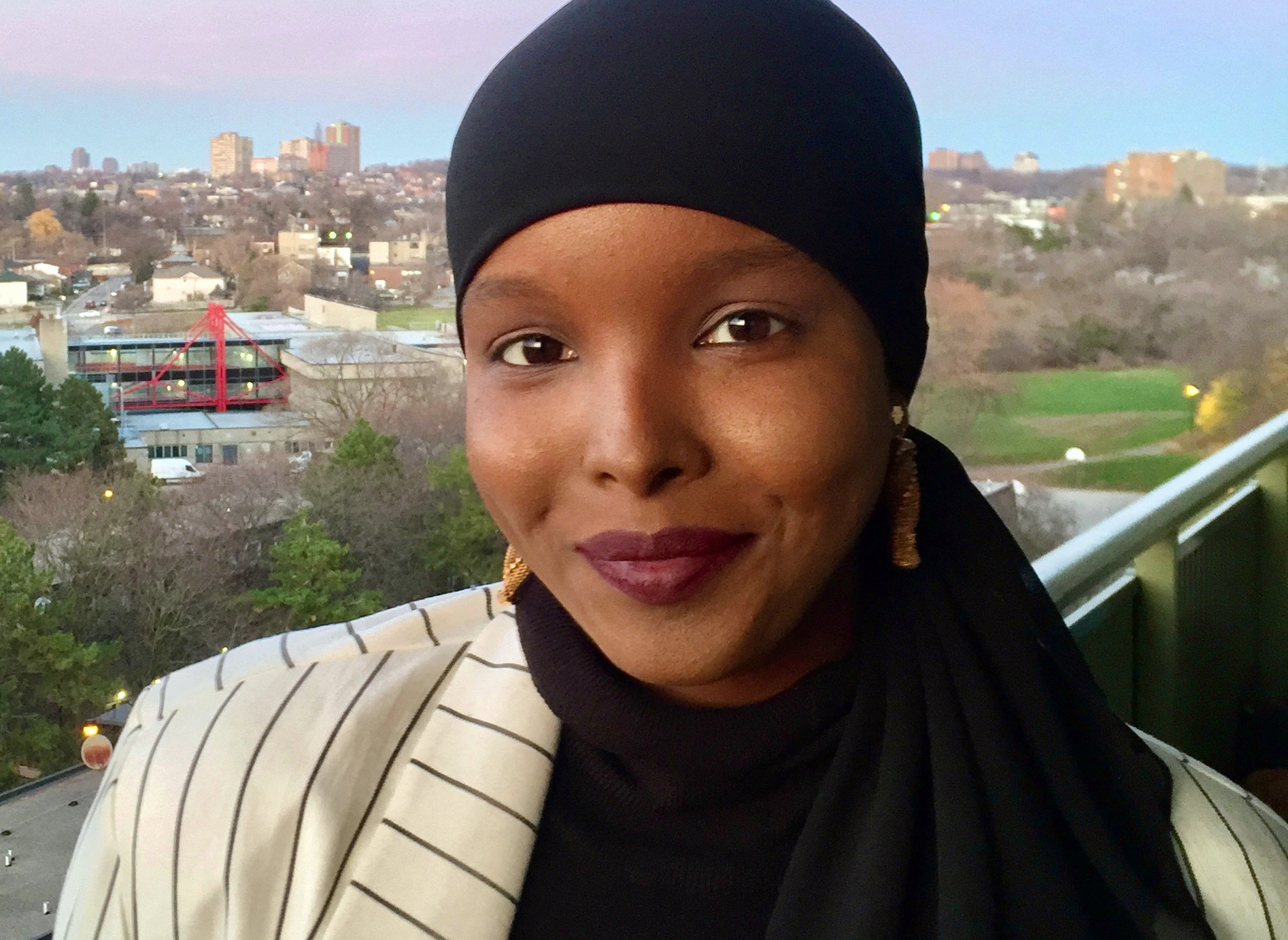 Ikran is a 4th year undergraduate student pursuing a double major in Criminology & Sociolegal Studies and International Relations with a minor in African Studies. At Oxford, she plans to study Criminology and Criminal Justice.
Growing up in the Toronto neighborhood of Mount Dennis, home to a community of Somali immigrants, Ikran says she had to learn to live with "the heavy, and often daunting, presence of the law." She chose to study both criminology and international relations in order to understand the systems that so often work against low-income and racialized communities in a damaging cycle, as issues in one region fuel criminalization in another in a damaging cycle.
"I am particularly appreciative of how this program fostered my passions by giving voice to the legal issues I have seen so prevalent within my own community," Ikran says of the criminology and sociolegal studies major. She describes her experiences in CRI 205 Introduction to Criminology and CRI 210 Criminal Justice with Professor Scot Wortley as particularly impactful. "Having the opportunity to understand how systems often work against us," she says, "gave me a renewed sense of purpose to continue such studies."
"I have been very fortunate to be a member of the Centre, and attribute many of my inspirations to the material taught, peers I have met, and instructors who have supported me."
Currently in her second term as ASSU president, Ikran advocates on behalf of underrepresented students and brings issues surrounding institutional inequalities to the forefront. As she looks towards her graduate studies, Ikran says she wants to advance interdisciplinary research and bring voice to marginalized communities.  
"As the daughter of refugees, it's hard to put into words how much this means to me, my family and my community," Jama said in a recent feature by U of T News. "I'm overjoyed, grateful and honoured to have this award reflect the culmination of sacrifices, care and compassion given by those who raised and guided me." 
Next story: Daniel Konikoff, Inaugural Schwartz Reisman Institute for Technology and Society Graduate Fellowship
Previous story: Sara Fruchtman, Winner of the John Edwards Award