Professor Mariana Valverde officially added Emerita to her title on July 1. Luckily, we had the chance to pay tribute to Mariana's remarkable career in person at Marianafest in the fall.
Here are a selection of photos from a time when we could gather in person. All photos are by Tyler King unless otherwise noted.
Land Acknowledgements & Welcome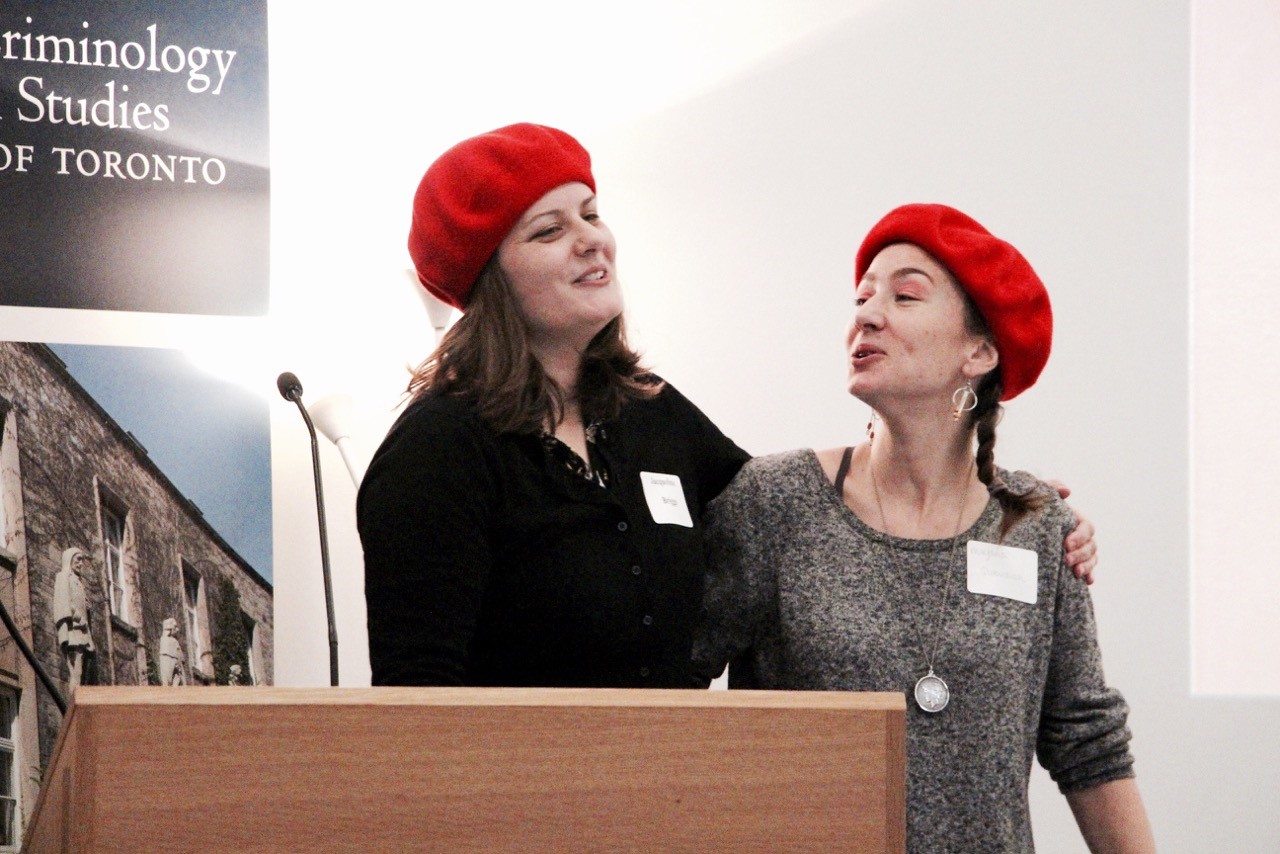 Panel 1: Urban Studies and Regulating Space  
Chair: Audrey Macklin 
Speakers: Deborah Cowen, Alexandra Flynn, Sarah Armstrong
Panel 2: Gender and Sexuality  
Chair: Kelly Hannah-Moffat 
Speakers: Rashmee Singh, Emily van der Meulen & Elya Durisin, Prabha Kotiswaran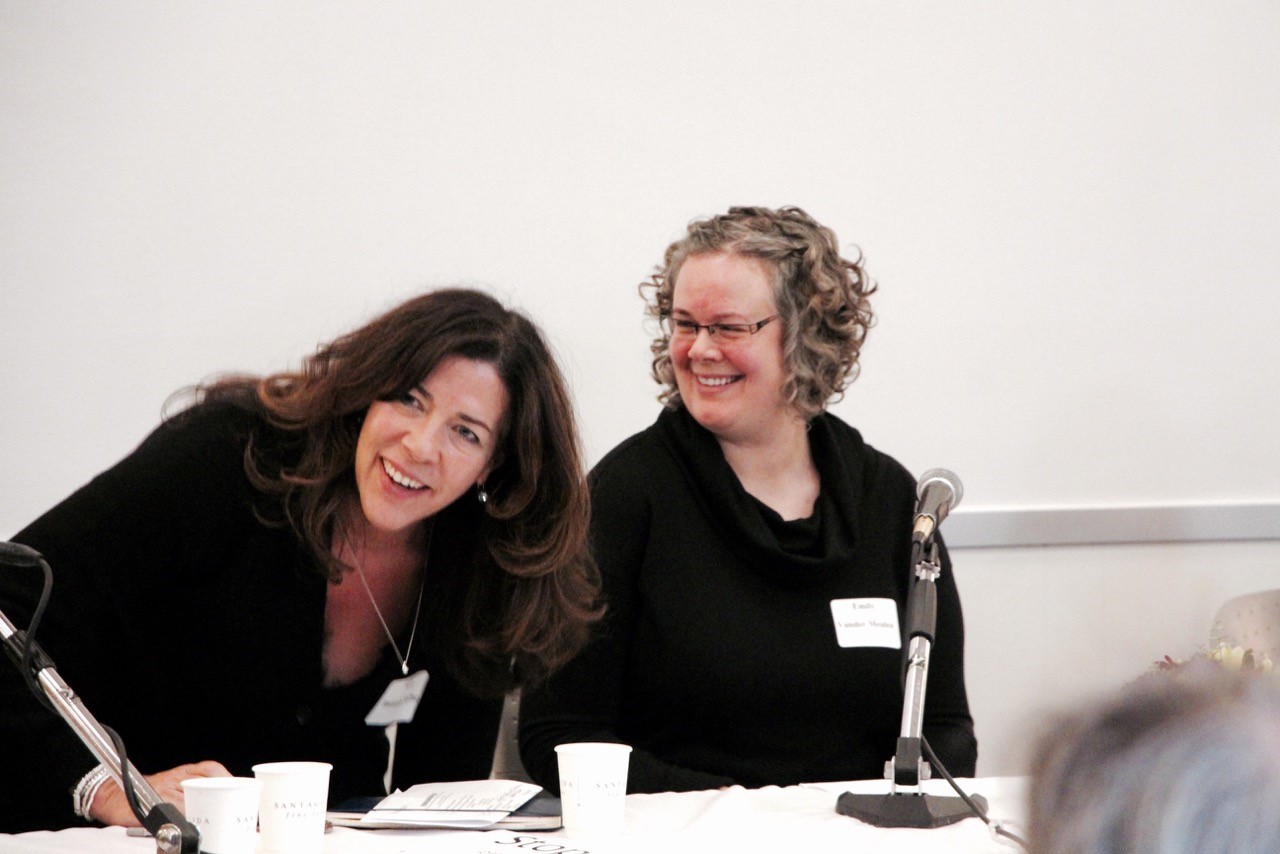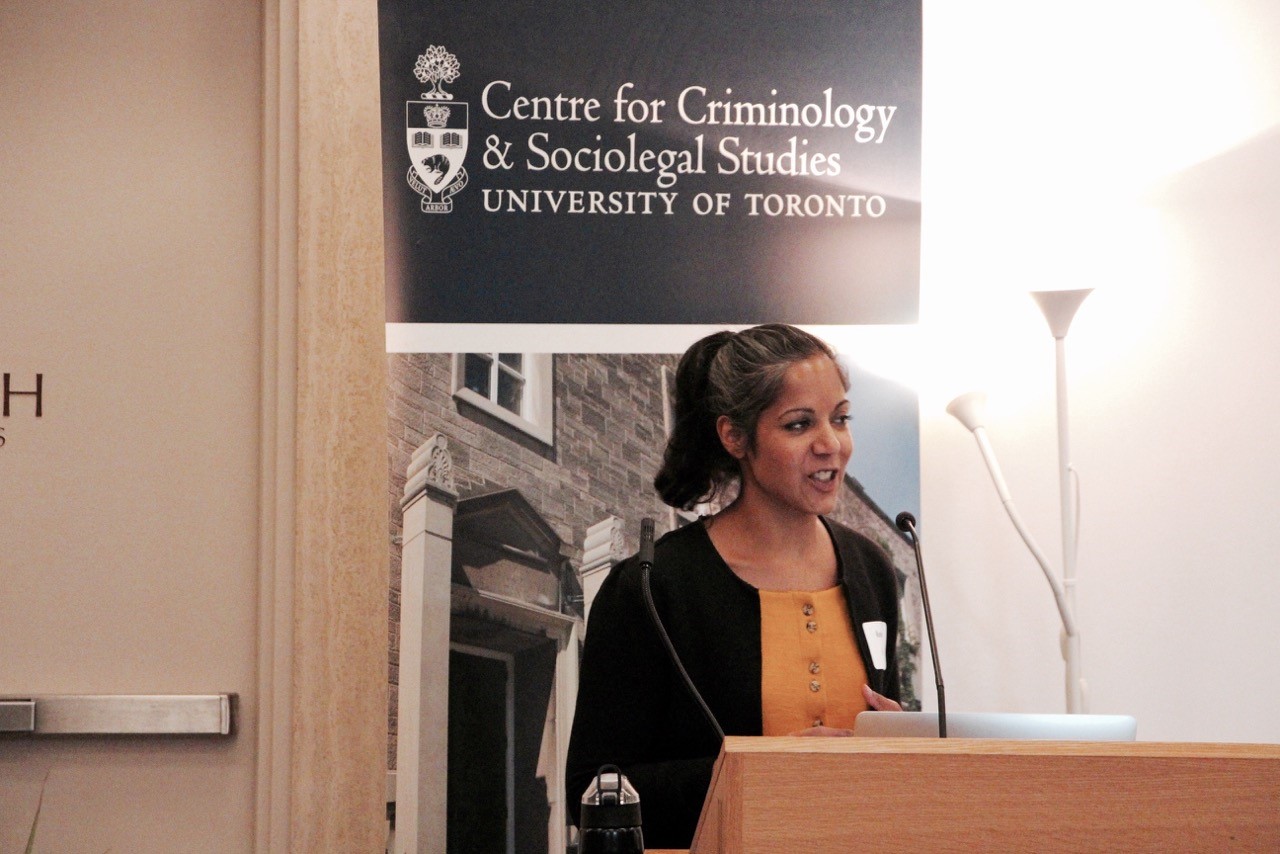 Roundtable on Activism  
Chair: Lucy Luccisano 
Speakers: Tim McCaskell, Carolyn Egan, Elene Lam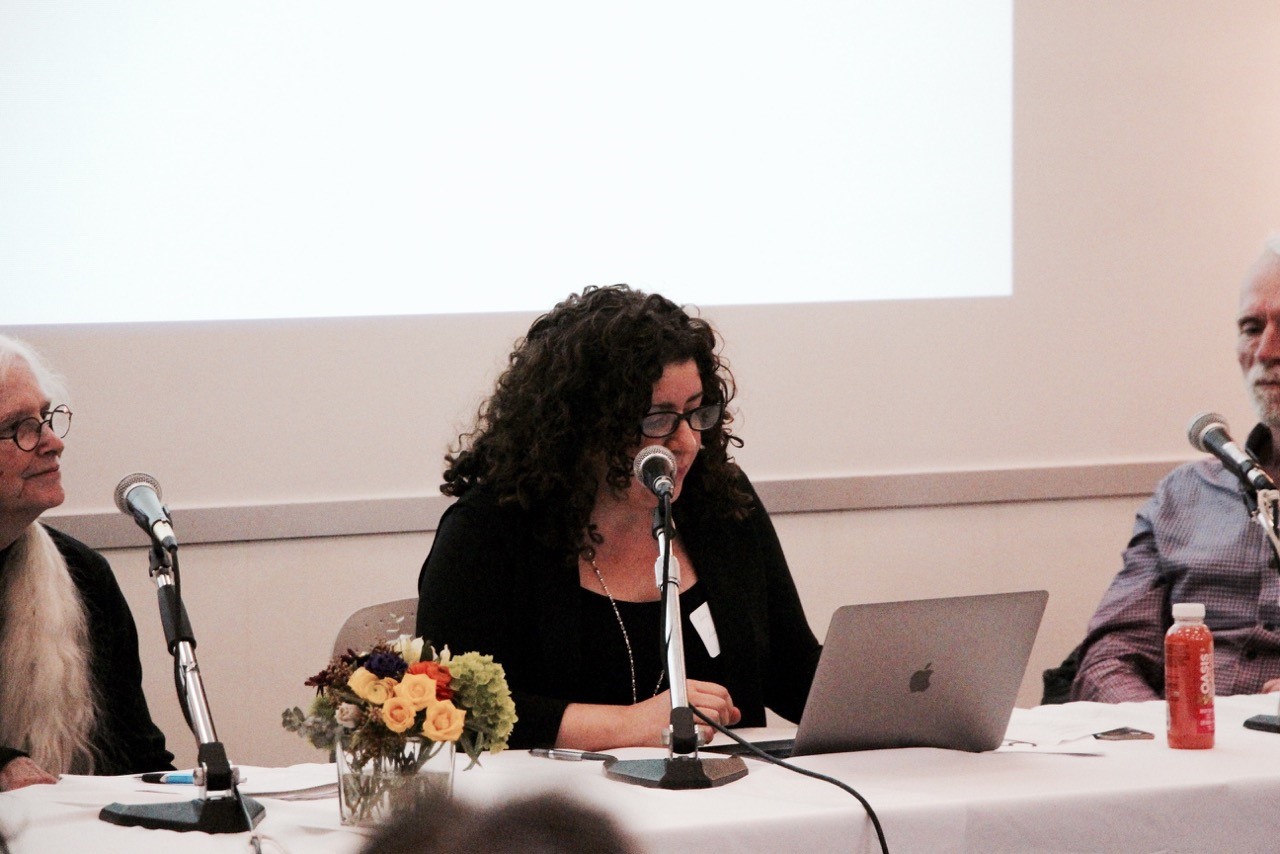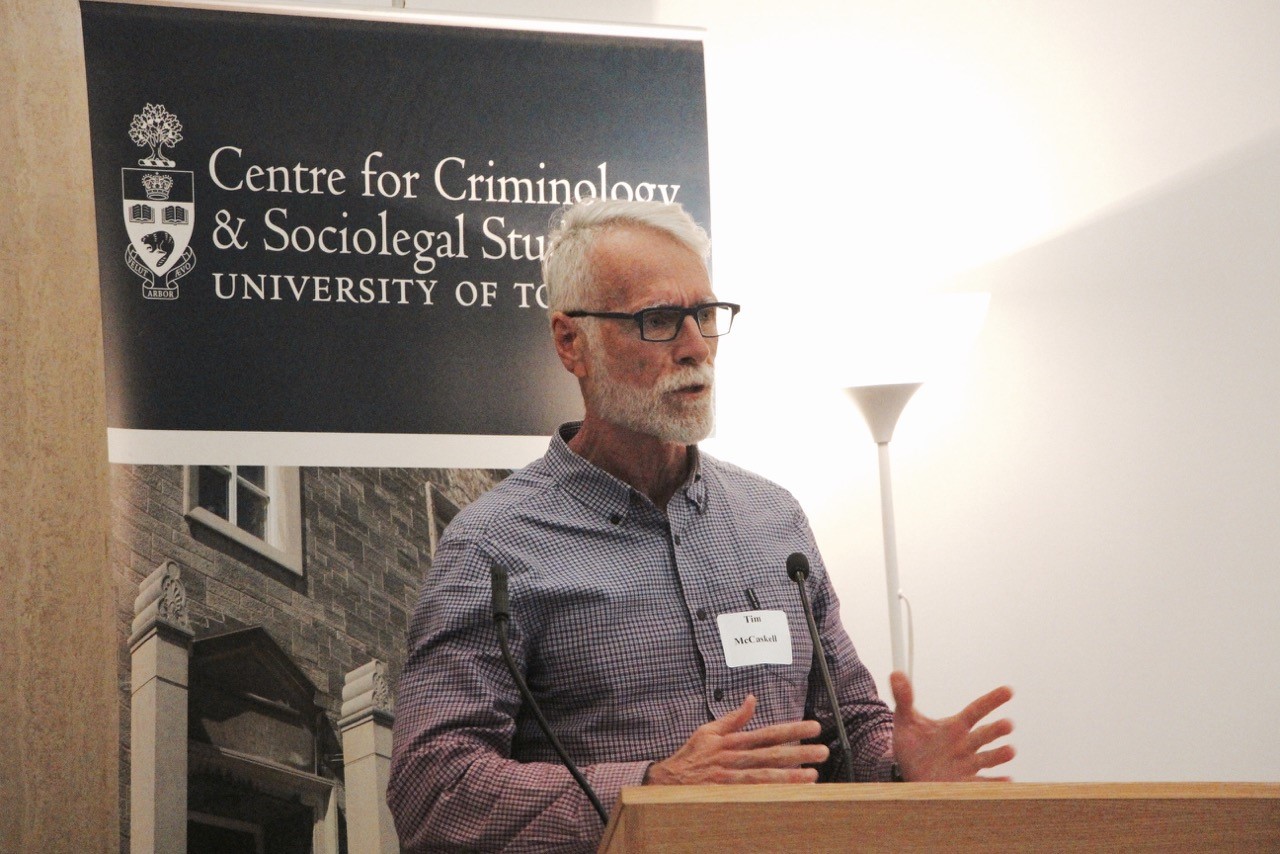 Tributes & Reflections 
Chair: Paula Maurutto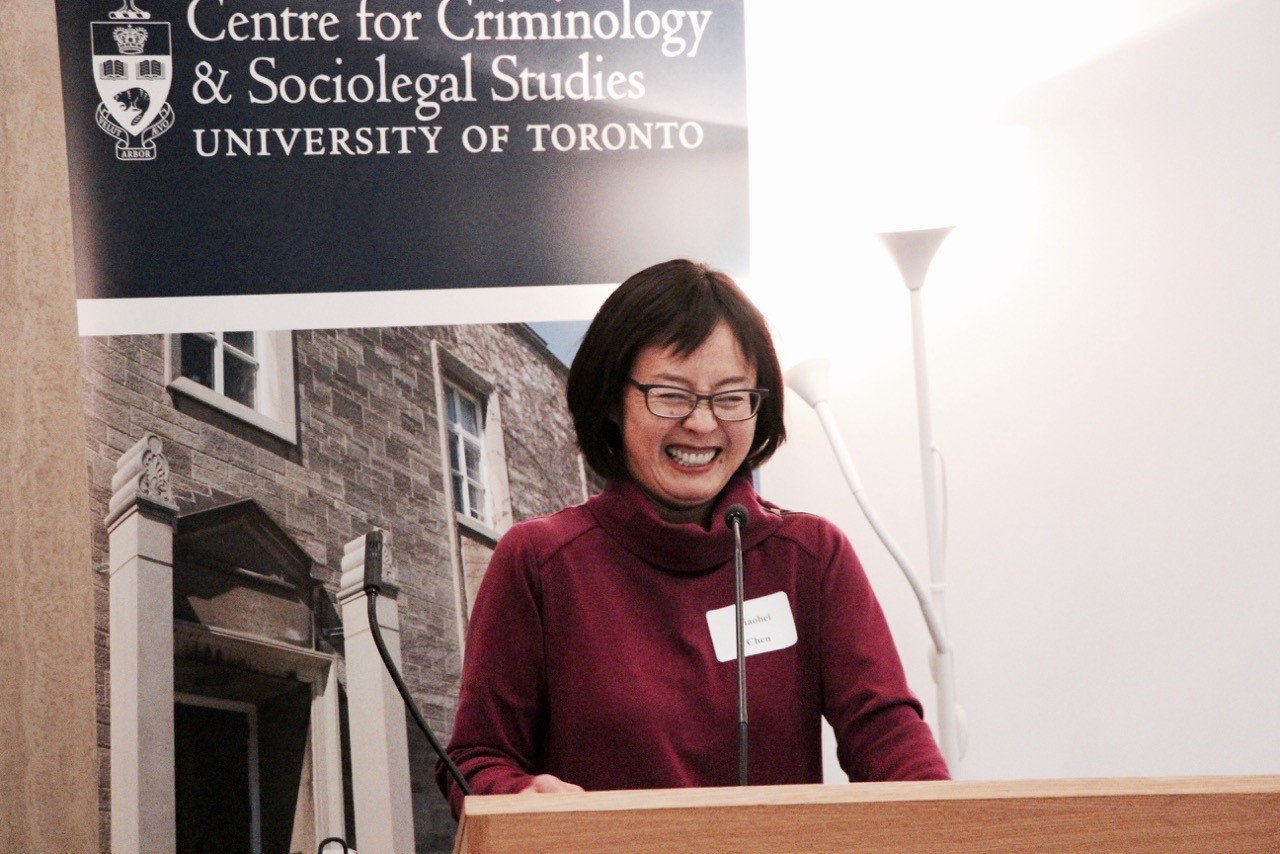 Dinner (and skit!)
As part of the celebrations marking her retirement, a graduate scholarship is being established in Professor Valverde's honour. Please consider donating to this award and continuing Mariana's legacy of outstanding scholarship at the Centre for Criminology & Sociolegal Studies. To donate, visit the Woodsworth College page on the University of Toronto online Donation website and scroll down to Mariana Valverde Award.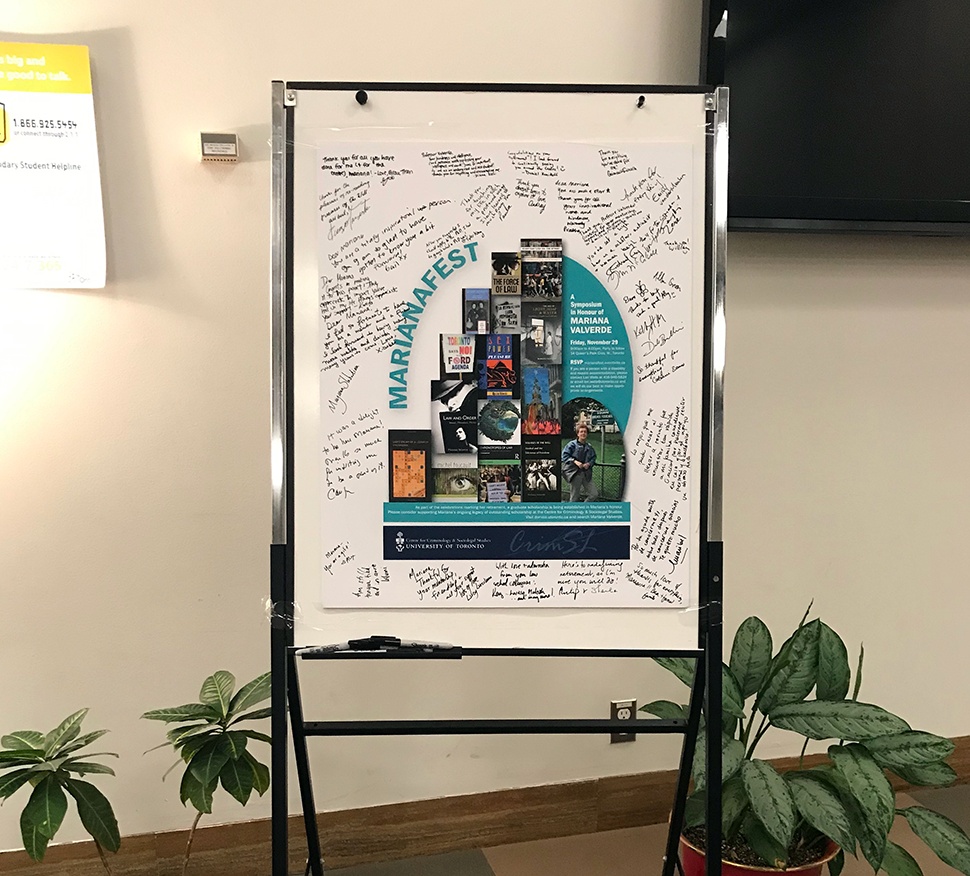 Previous story: Our Newest Doctor, Dr Adam Ellis