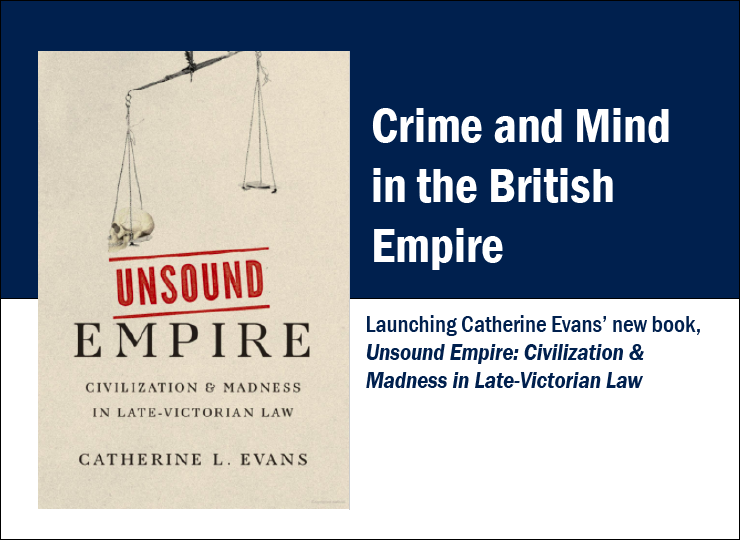 After two years of being fully virtual, in-person events are starting to return to CrimSL. On Wednesday, April 13, the Canadiana Gallery received faculty, students, staff, and guests to celebrate Professor Catherine Evans' new book, Unsound Empire.
Crime and Mind in the British Empire hosted a discussion on Unsound Empire, from its origins to exploring its themes, including insanity, law and mental health in the 19th century and its impacts on the legal justice system. CrimSL Director Audrey Macklin chaired the discussion and was joined by Catherine Evans, Philip Girard (York University) and Bhavani Raman (University of Toronto). A reception followed in the CrimSL library and moved to the picnic tables in front of the Canadiana Gallery for everyone to enjoy the spring-like weather.
Unsound Empire was recently shortlisted for the Wallace K. Ferguson Prize, awarded by the Canadian Historical Association. This award recognizes outstanding scholarly books in a field of history other than Canadian history. Winners will be announced in May. To purchase your copy of Unsound Empire, click here.
View some of the images from this day below.
*images by Tyler King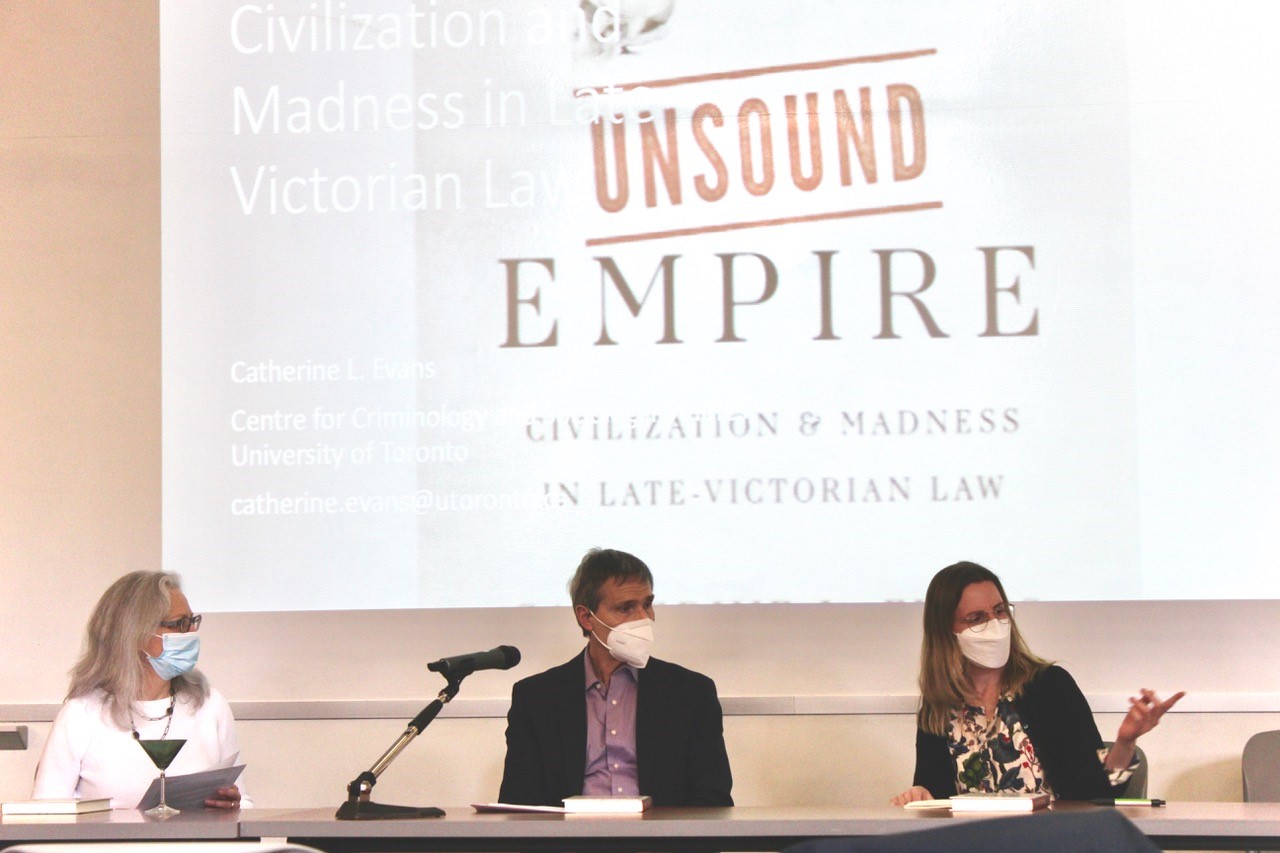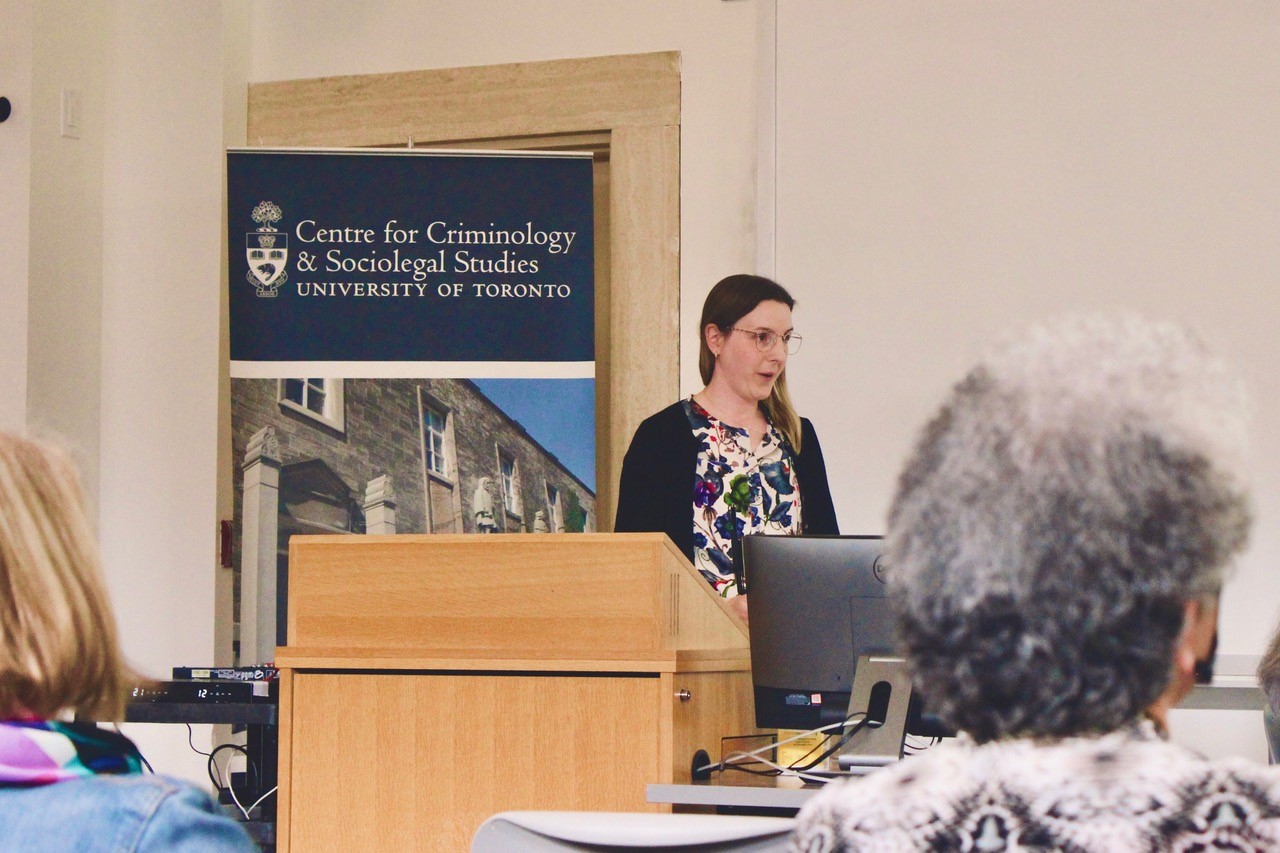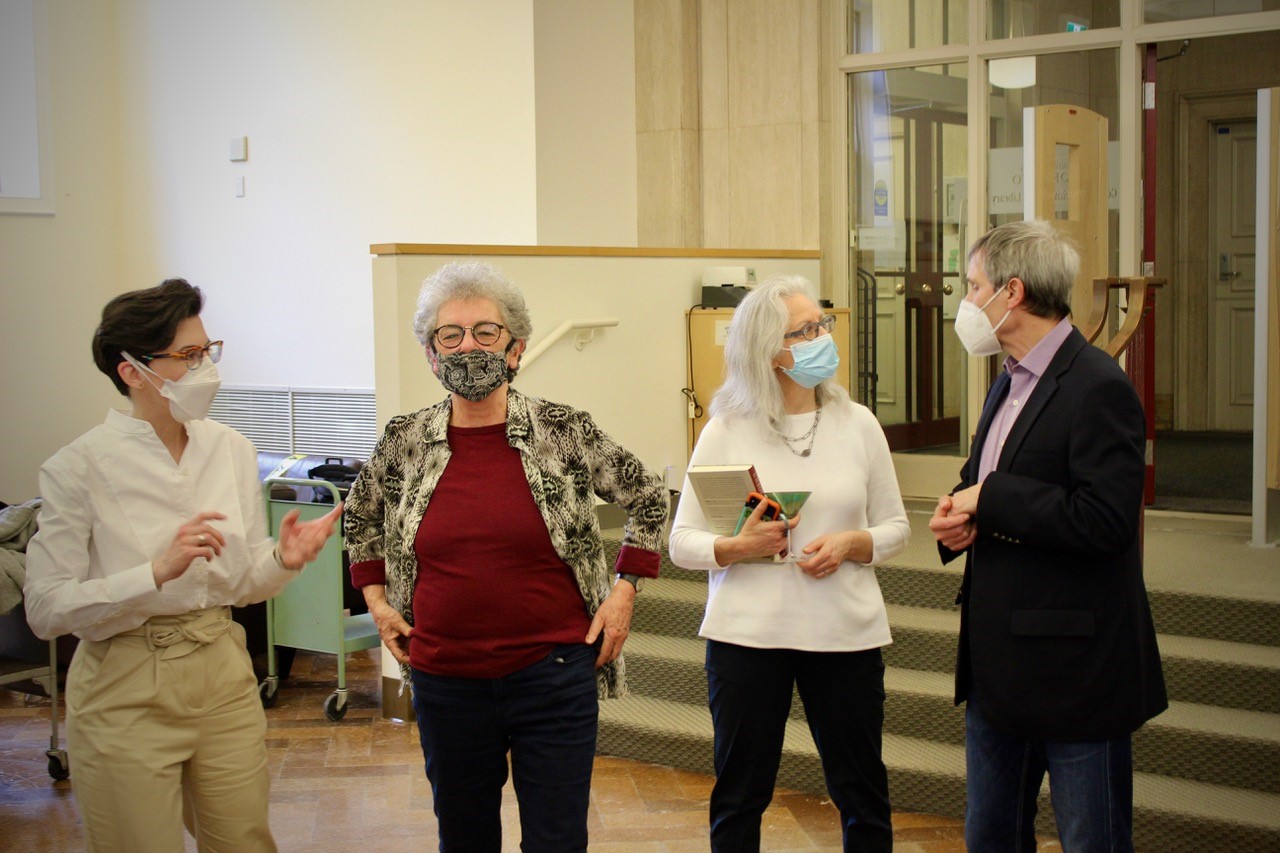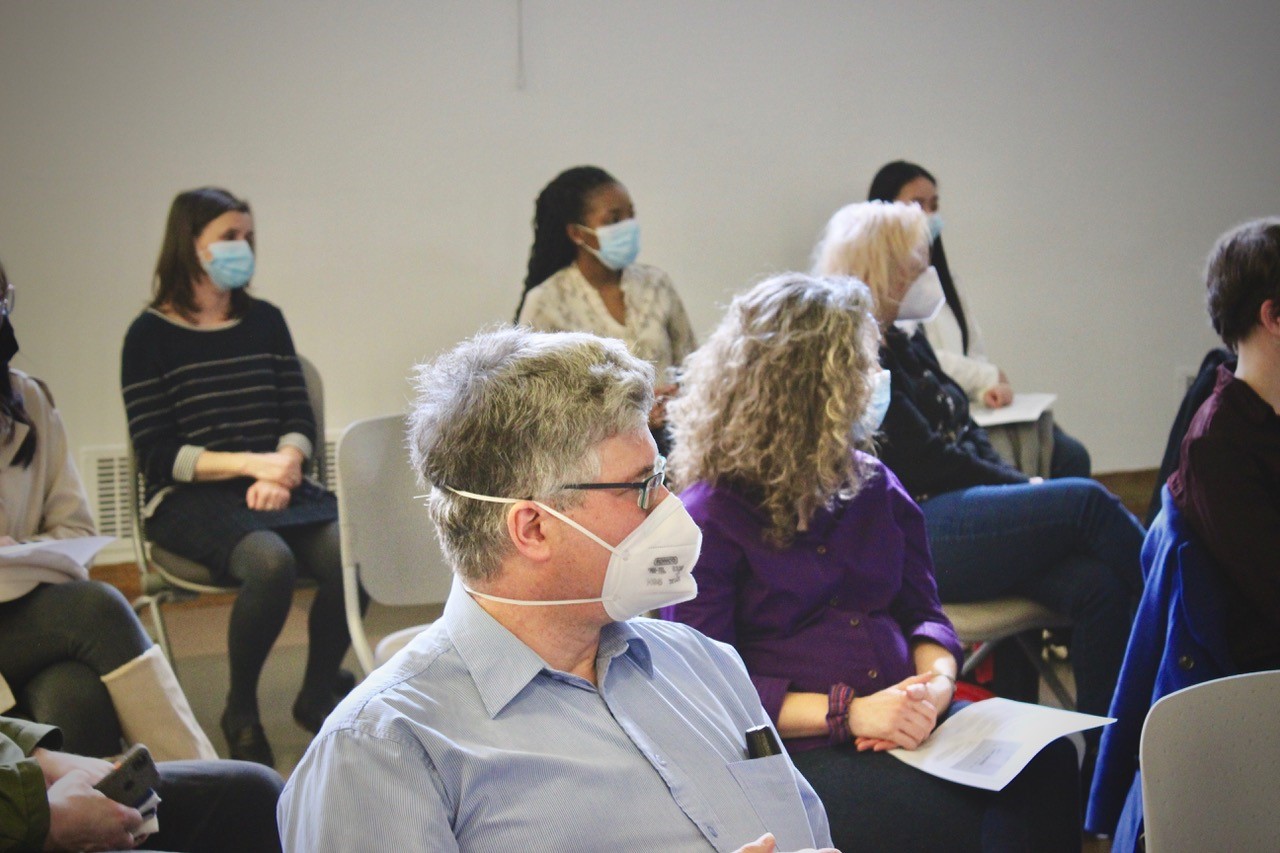 Next: A Tribute to Erin Yoxall