New Doctoral Students
Laura Acosta Zárate
Laura is a criminal lawyer originally from Bogotá, Colombia. Her research focuses on the study of accountability of combatants recruited by illegal organizations during their childhood. She received her law degree (equivalent to an LL.B.) from Universidad del Rosario (Colombia) and holds a master's degree in Criminal Justice System from University of Lleida (Spain). 
After completing her master's degree in Criminological Research at the University of Cambridge (United Kingdom), Laura worked for the Special Jurisdiction for Peace, in the investigation of criminal cases associated with the armed conflict in Colombia. Previously, she supported the work of the Office of delegated prosecutors before the Supreme Court of Justice. Here, she took part of the investigation as a law clerk of war crimes and the responsibility of State agents. 
Sara Fruchtman
Sara's research focuses on the history of law in the British and American empires; she is particularly interested in laws and law enforcement practices that target poverty and immigration, as well as the history of policing, prisons, and punishment. Drawing on archival research, sociolegal methods,  and critical theory, Sara's research considers the intersections between legal history and settler colonialism, gender, sexuality, race, and class. 
Prior to joining the Centre for Criminology and Sociolegal Studies, Sara worked in the justice sector, supporting individuals and communities targeted by the youth justice and criminal justice systems. She has also held positions as a researcher in various museums and art galleries. 
---
New Post Doctoral Fellow
Fahad Ahmad
I am thrilled to be starting as a Post-Doctoral Fellow at the Centre for Criminology and Sociolegal Studies. As an interdisciplinary scholar interested in the study of security governance, racialized policing and surveillance, civil society organizations, and the political economy of philanthropy, I look forward to collaborating with faculty and scholars at the Centre pursuing cutting-edge socio-legal research. For my postdoctoral research, with the guidance of Professors Macklin and Jauregui, I intend to examine the role that community organizations play in socializing racialized immigrants into forming views about policing in ways that may be construed as expressions of citizenship.
---
New Staff
CrimSL starting the 2021-2022 academic year with two new staff members who joined the Centre in recent months. Beatrix Doma, CrimSL's new undergraduate program administrator, joined the Centre in February, and Chloe Chaitov, CrimSL's new Library Technician, joined the Centre in May.
Beatrix is a "seasoned higher education professional with more than seven years of experience in program administration and student advising."
With a Master of Arts in Sociology and certifications in Office Administration—Executive and Human Resources Management, Beatrix comes to us from the Department of Computer Science, where she provided administrative support for their undergraduate program.
"I have held several roles within the University of Toronto, both in graduate and undergraduate environments. Over the last three years I provided administrative support for the Computer Science undergraduate program with up to 2,200 students."
And away from work? "When I am out of the office," Beatrix says, "I am either knitting, cooking, spending time with family, or traveling the world."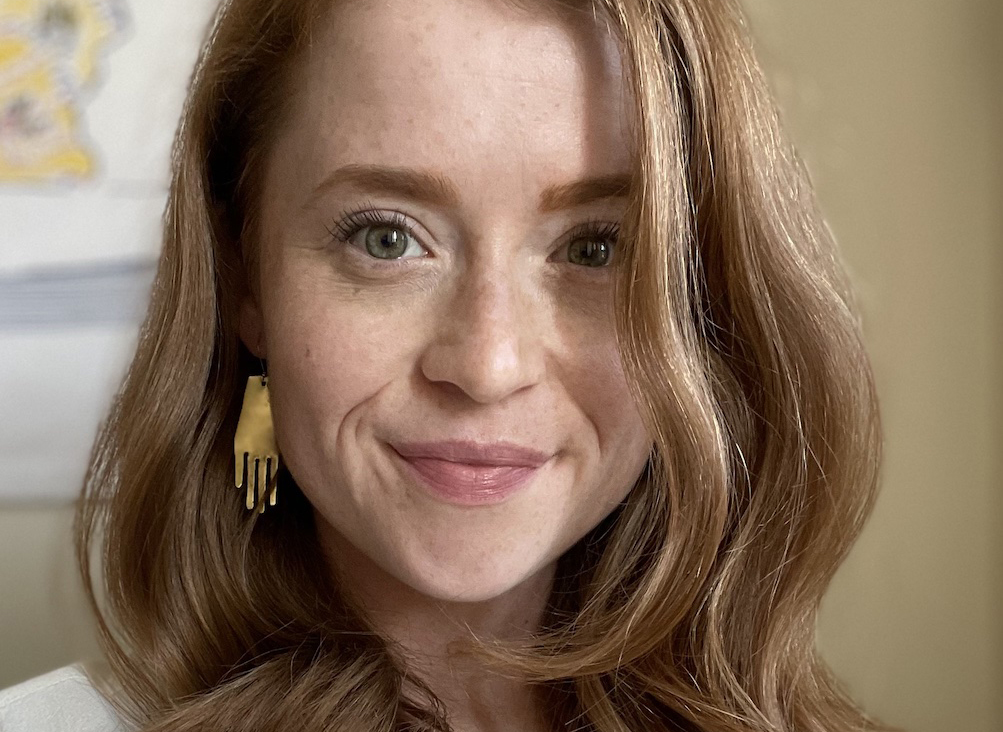 Originally from California, Chloe has a background in library service assistance from her years working as a Messenger Clerk at the Los Angeles Public Library.
She joins Librarian Andrea Shier in the Centre for Criminology Library, and is "excited to bring her experience supporting learners and library users to CrimSL!"
Chloe comes to the Centre with three years' experience working at the University of Toronto's Temerty Faculty of Medicine. As Program Coordinator and Medical Education Coordinator within postgraduate programs, she coordinated academic residency program activities and resources and provided virtual help desk support for U of T's Postgraduate Web Evaluation and Registration (POWER) system. Chloe is also a student at the Faculty of Arts and Science studying History and Philosophy of Science.
Next story: Post-Pandemic Scenarios
Previous story: Director's Welcome