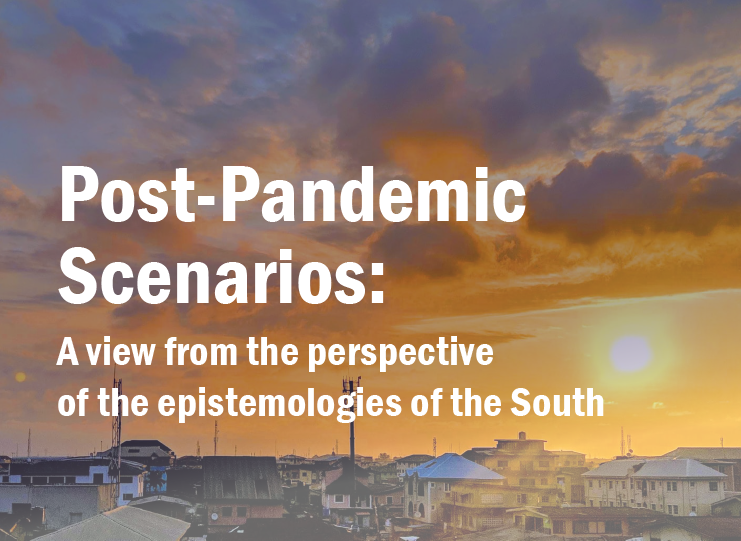 "I think that this pandemic has the potential for changing the ways in which we produce, we consume, we socialize in our societies."
The 22nd annual John Ll. J. Edwards Memorial Lecture was delivered by Professor Boaventura de Sousa Santos (University of Coimbra) on February 10, 2021.
Coming nearly a year after the COVID-19 pandemic reached Ontario, in Post-Pandemic Scenarios: A view from the perspective of the epistemologies of the South, Professor de Sousa Santos discussed what comes next, from the perspective of "a new epistemological paradigm aiming at bringing about global cognitive justice."
In his lecture, Professor de Sousa Santos discussed three possible scenarios.
He calls the first scenario "negationism."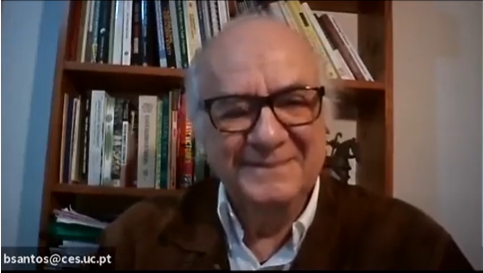 Professor de Sousa Santos described "the idea that the pandemic was not serious, was just another … minor health crisis and nothing is done." He attributed this to the decision to prioritize the economy over the protection of life second., and yet "in the end, they neither defended life nor the economy."
In the negationism scenario, Professor de Sousa Santos said, countries will be forced to adapt for financial reasons. "If nothing happens then there will be protests at the end after the pandemic because if these countries are going to be funded solely by the unregulated financial capital then they have to rely on austerity measures, they cannot tax the rich people, have to go on foreign debt and the debt has to be paid and therefore austerity measures."
The second scenario is Gattopardo, named for a novel by Italian writer Giuseppe Tomasi di Lampedusa that put forward the idea that "we may change something so that nothing changes."
"We'll see that there are some changes will be made, more investment for instance in how services and public health, but nothing is going to change on the basics of the economy, of production, of consumption."
The third scenario is one in which the epistemologies of the South are called upon.
In this scenario, Professor de Sousa Santos said, we would "use this time and this crisis as an opportunity to discuss the civilizatory model in which we are in since the 17th century and design and start working on a transition to another civilizatory model."
"This other model of course cannot be developed, put in place from one day to the next, that is utopian, of course we need a transition, a long transition, but transition is needed and you must start now. Where is the knowledge for that? Well I think that we don't have to invent anything. The knowledge has been there but it has been suppressed, silenced."
To bring about this scenario, Professor de Sousa Santos called for changing our relationship with nature, for decolonizing the universities, and for shifting away from an emphasis on private property.
Boaventura de Sousa Santos is Professor of Sociology, University of Coimbra (Portugal), and Distinguished Legal Scholar at the University of Wisconsin-Madison. He earned an LL.M and J.S.D. from Yale University and holds the Degree of Doctor of Laws, Honoris Causa, by McGill University.
The annual Edwards Memorial lecture is delivered in honour of the Centre's founder, Professor John Ll. J. Edwards. The lecture is presented by the Centre for Criminology & Sociolegal Studies and Woodsworth College, University of Toronto.
Watch the full lecture: