The Centre for Criminology & Sociolegal Studies is pleased to acknowledge a generous gift from Dr. Geoffrey Hinton.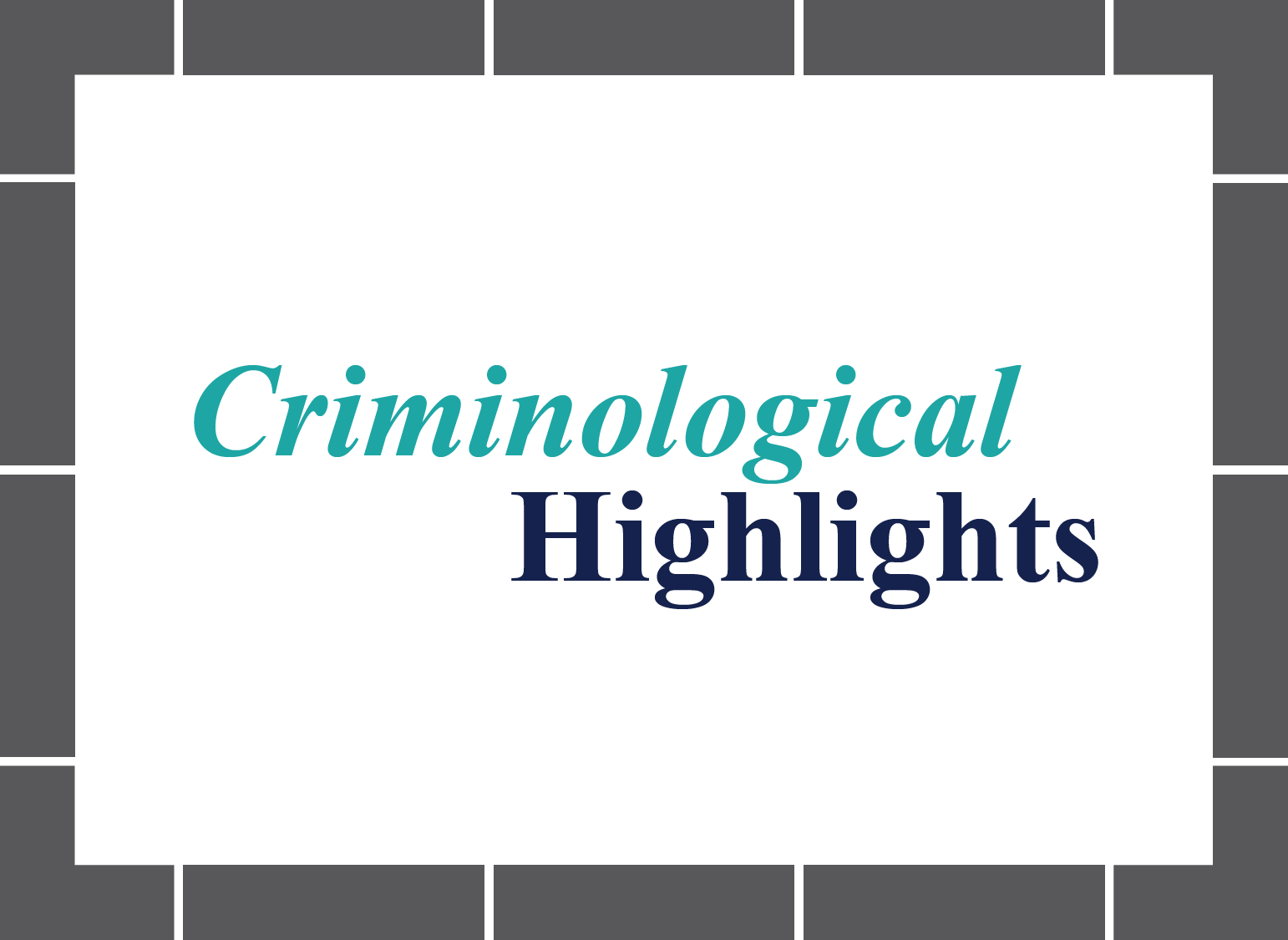 The Geoffrey Hinton Criminology Fund will complement the ongoing contribution to Criminological Highlights from the Department of Justice, Canada. It will also support research by Professor Emeritus Tony Doob.
Criminological Highlights provides an accessible look at interesting, high quality, and policy-relevant criminological research. Directed by Tony Doob and Professor Emerita Rosemary Gartner, it is produced by a group of about a dozen academics, including faculty from the University of Toronto and nearby universities, doctoral students at the University of Toronto, and the CrimSL librarian.
"Under Tony and Rosemary's leadership, Criminological Highlights continues to be a singularly excellent contribution to sharing knowledge, a great opportunity for graduate students to develop their critical skills, and an initiative that both advances and sustains CrimSL's reputation as a vibrant and engaged academic unit that reaches outward to the world," said CrimSL Director Audrey Macklin.
A similar sentiment was expressed by Dr. Hinton in describing the importance he sees in Criminological Highlights, which he calls "a vehicle to make criminological knowledge more easily accessible to everyone."
Sometimes referred to a one of the "godfathers" of AI and deep learning, University Professor Emeritus Geoffrey Hinton is a fellow of the Royal Society, the Royal Society of Canada, and the Association for the Advancement of Artificial Intelligence.
Among numerous other awards, Hinton has received two separate awards described as a the equivalent of a Nobel prize, in cognitive science and computer science, respectively: in 2001, he was the inaugural winner of the David E. Rumelhart Prize for Contributions to the Theoretical Foundations of Human Cognition; in 2018, Yann LeCun, and Yoshua Bengio, were awarded the ACM A. M. Turing Award.
"In my own field of research, many of the major advances have come from independent researchers working without direction from government or from organizations who have short-term goals but little understanding or imagination about what might be discovered.
"I have felt for a long time that it was, perhaps, even more important for researchers in areas like criminology to be able to examine issues that they saw as important, and to do it in a manner that they believed to be appropriate."
Criminological Highlights began in September 1997 with funding from the Department of Justice Canada. By complimenting the Department of Justice's current funding of the project, the Geoffrey Hinton Criminology Fund will, in Professor Macklin's words, help to "ensure the continuity and stability of a publication that is known, read, and appreciated throughout the Anglophone world by scholars, policy-makers, lawyers, judges and students."
Dr. Hinton says that it was, in part, ongoing work by Dr. Doob and Dr. Jane Sprott (CrimSL PhD 1999; Professor, Department of Criminology, Ryerson University), that inspired his gift.
Their reports looking at solitary confinement in Canadian penitentiaries following the end of the Structured Intervention Unit Implementation Advisory Panel earlier this year have received extensive coverage in Canadian media.
"It seemed to me that this corroborated my beliefs about the importance of independent research," says Dr. Hinton.
"I thought, in this context, that a gift like mine might be helpful in ensuring that research like the work on solitary confinement would have some financial support when needed, and the scope and coverage of Criminological Highlights might be sustained and expanded even … when other sources of University support might not be available."
Next story: Kamari Clarke named Distinguished Professor
Previous story: Appointment of CrimSL Acting Director Scot Wortley